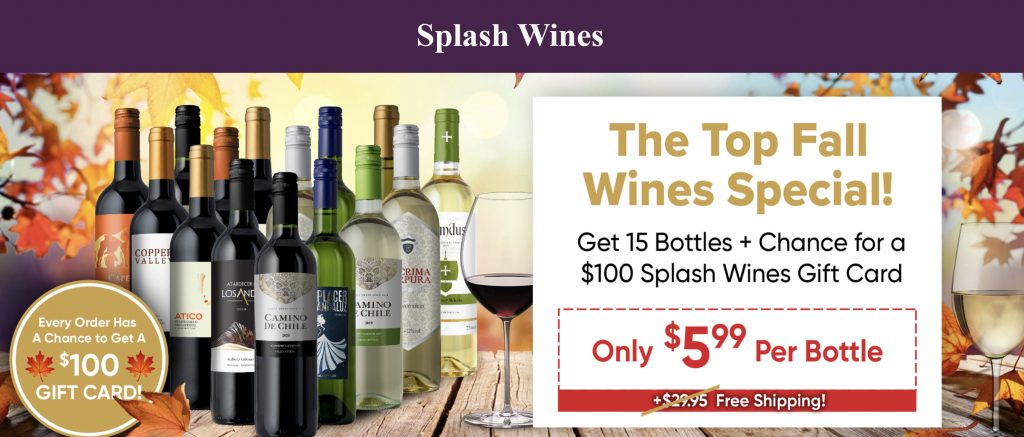 INVENTORY LOW – SELL OUT RISK HIGH
15 Bottles for $89.95 + FREE Shipping + BONUS Chance for a $100 Gift Card
At Splash, we're all about delivering a great deal on great wine and it's just that simple. To show you that we mean business, we have curated a selection of our Top 10 Wines for the Fall. The selection is incredible, with wines that retail for $20 and above. However, what makes Splash special is the fact that we are always striving to deliver you the best price and that's what we've done here: you get this stunning selection for just $5.99 each + FREE Shipping! Here's the kicker – some extra lucky customers will get a BONUS $100 Splash Wines gift card. This is the top deal for the season!
Deal Details:
15 Bottles of wine delivered to your door for $89.95 + FREE Shipping!
GOTTA LOVE IT GUARANTEE: You like every bottle or you won't pay for it. Period.
Our Everyday Promise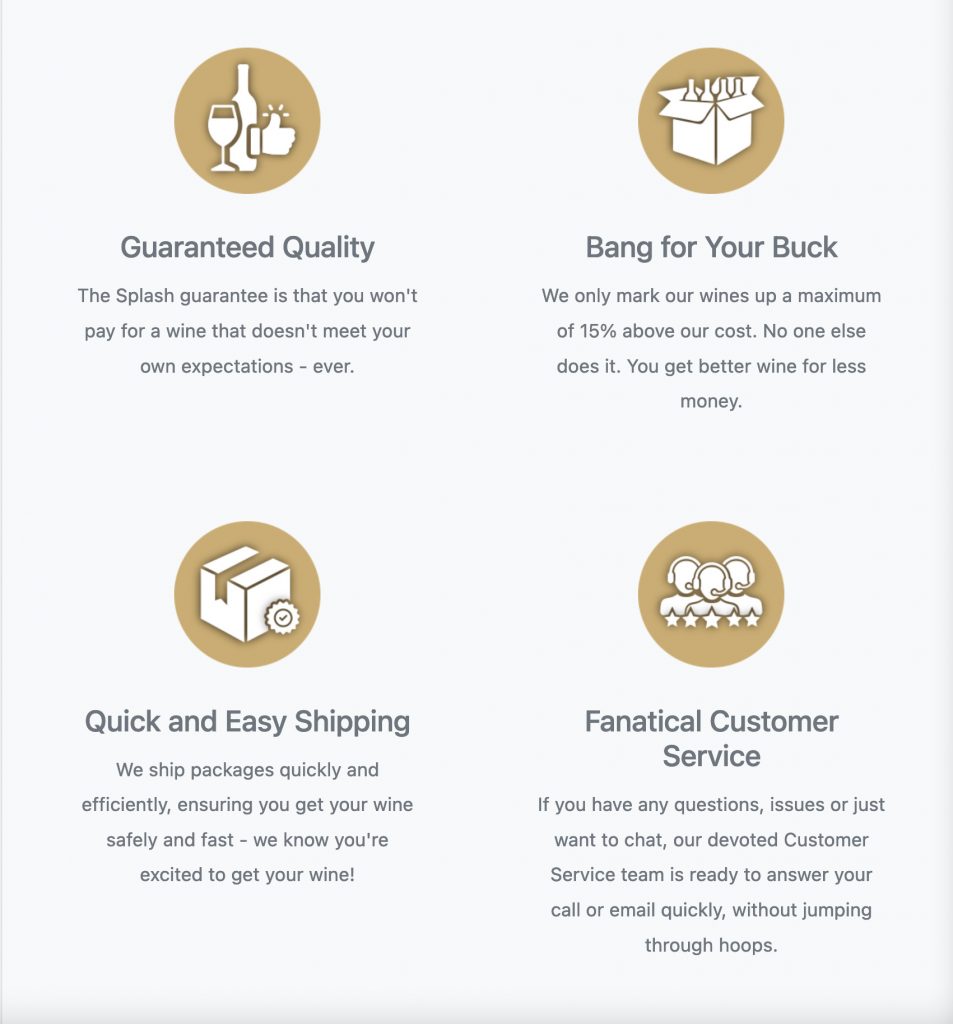 Disclaimer: Prosper Solution is an independent, advertiser-supported website and may receive compensation for some links to products and services throughout this website. Opinions expressed on this site are the author's alone, not those of a third-party entity, and have not been reviewed, approved, or otherwise endorsed. Offers may be subject to change without notice.